Community Outreach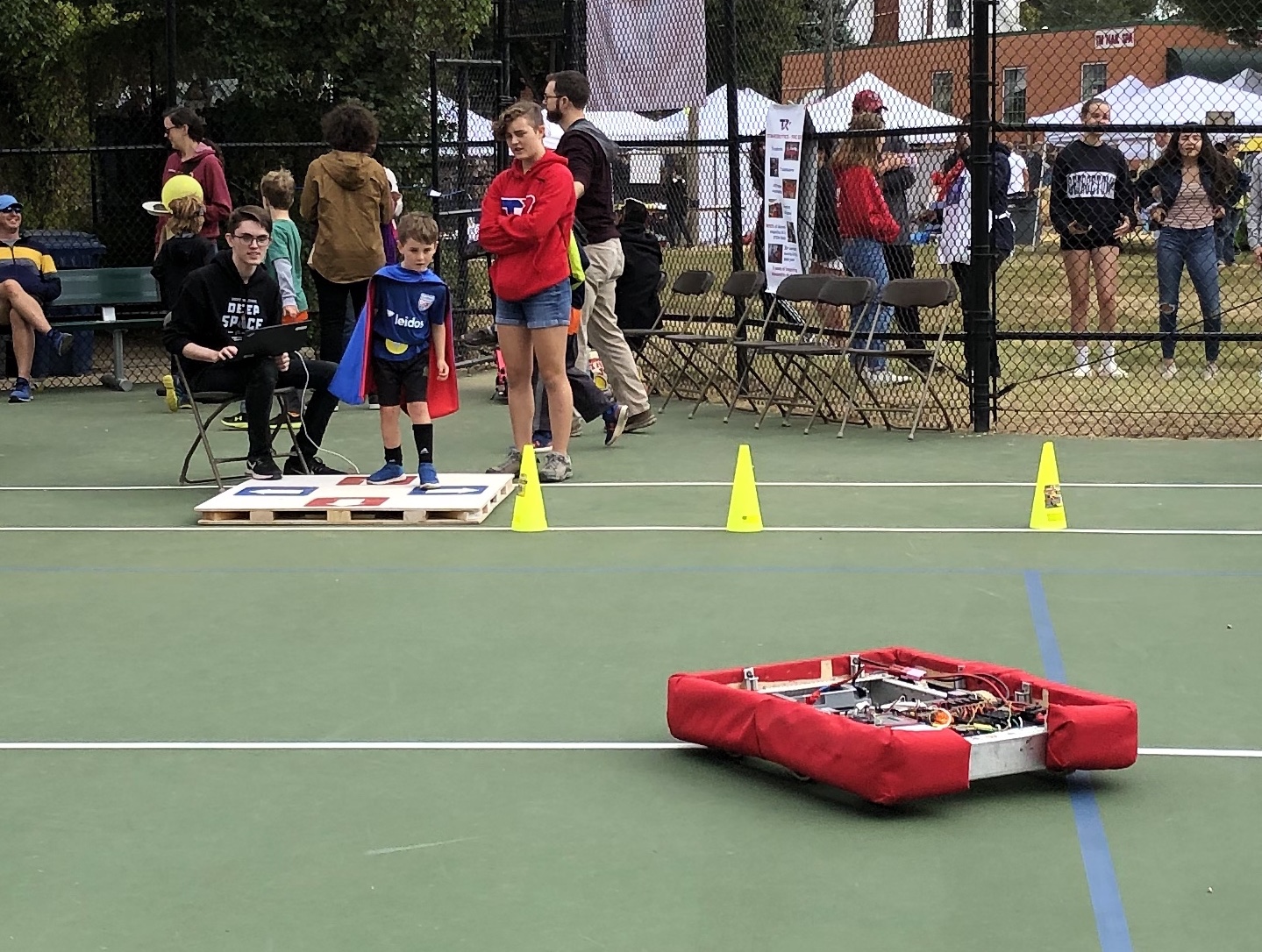 Art on the Avenue 2019
Titan Robotics team members enjoyed participating in Art on the Avenue again this year! We taught kids (and even a dog!) how to drive our outreach robot, Kernflake, with our custom-designed Dance Dance Revolution pad. We also enlisted our community's help in our project to create a mural of the Alexandria skyline composed of miniature geometric puzzles, which will become the new backdrop to our pit in competitions!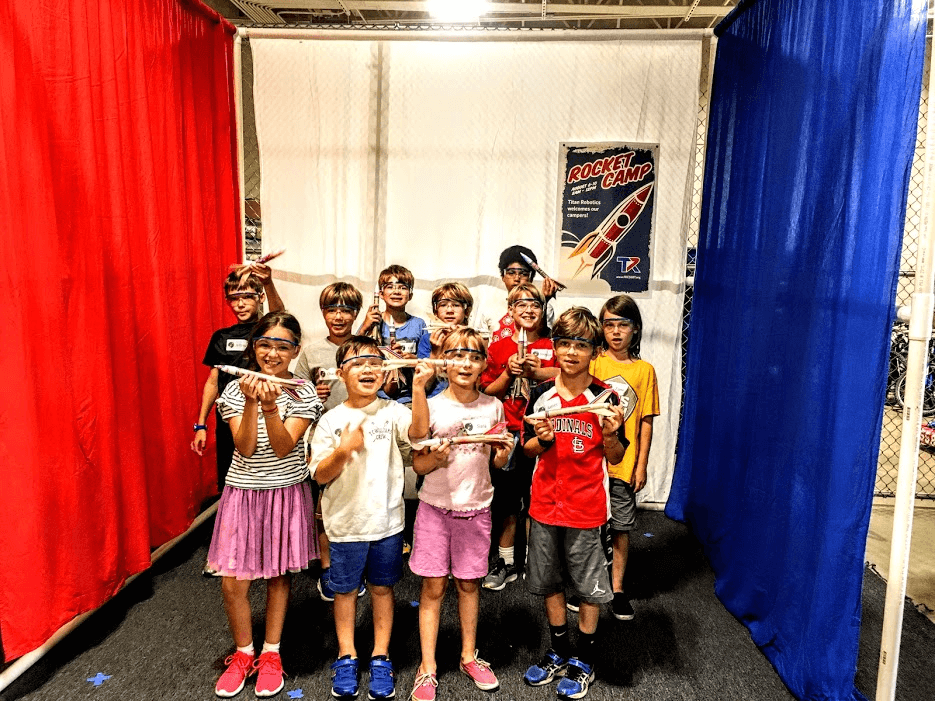 Summer Camp
Over the summer, Titan Robotics ran five camps for Kindergarten through 8th grade. This year, the focuses were Lego Mindstorms robotics, rocketry, product and web design, Java programming, and Physics. We plan to expand with even more exciting options next summer! Campers enjoyed learning about STEM through hands-on activities and curricula developed and taught entirely by Titan Robotics student members. Thanks to our generous sponsors, we have even been able to provide need-based scholarships, enabling our summer programs to be accessible to all interested students.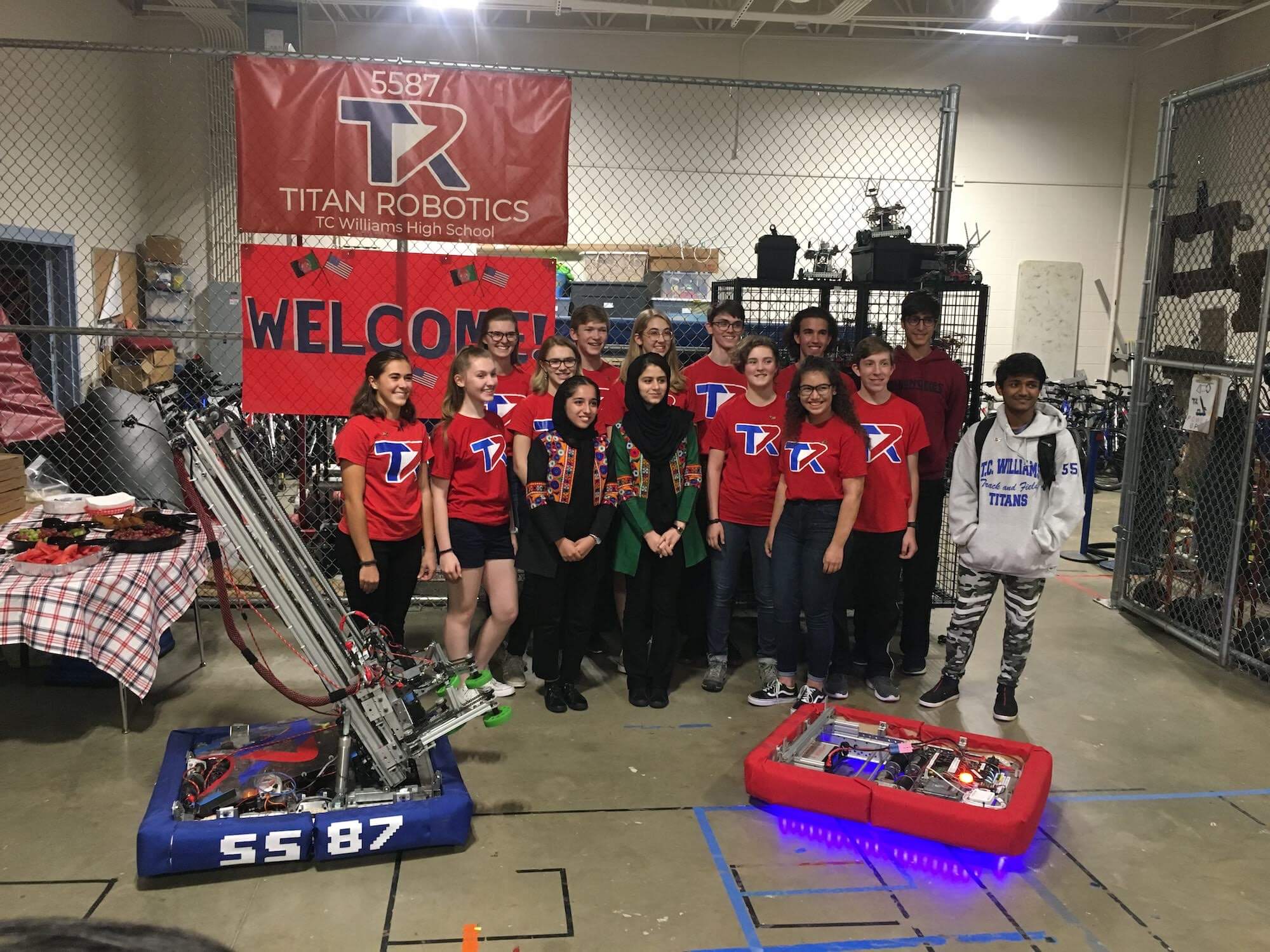 Meeting with Afghan Dreamers Robotics Team
This past October, Titan Robotics met with the Afghan Dreamers to discuss how girls can make an impact in STEM globally. The two teams discussed the importance of a STEM education, especially for women, throughout the world, and the Titans demonstrated their robot and gave the Dreamers a tour of the shop.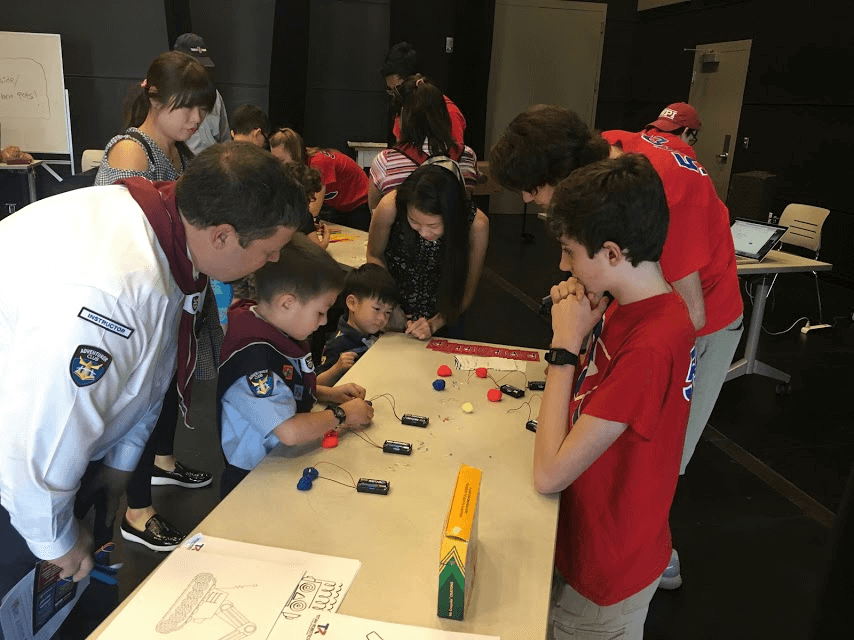 NOVA STEM Day 2019
For the third year in a row, Titan Robotics worked with students of all ages on the NVCC campus to help them learn engineering skills by building stomp rockets. Students learned about rocketry and the engineering design process during the activity. The team members were also able to demonstrate and teach students about the robot!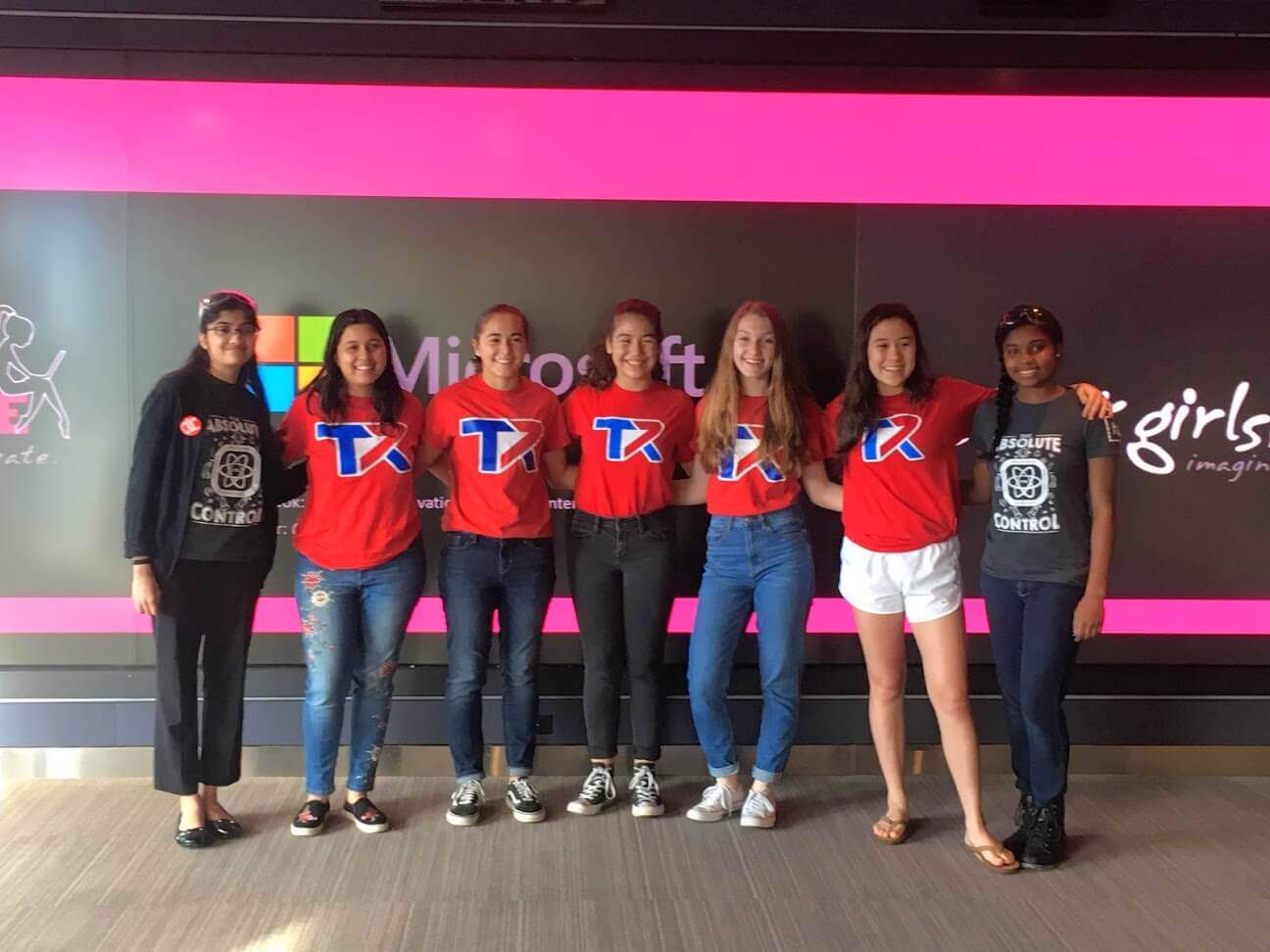 Black Girls Code
With the help of two other FIRST teams, Titan Robotics explained the benefits of robotics to students and parents attending the event. We demoed Kernbread and Kernflake, discussed our favorite things about robotics, and encouraged the participants to pursue their interests in STEM and robotics.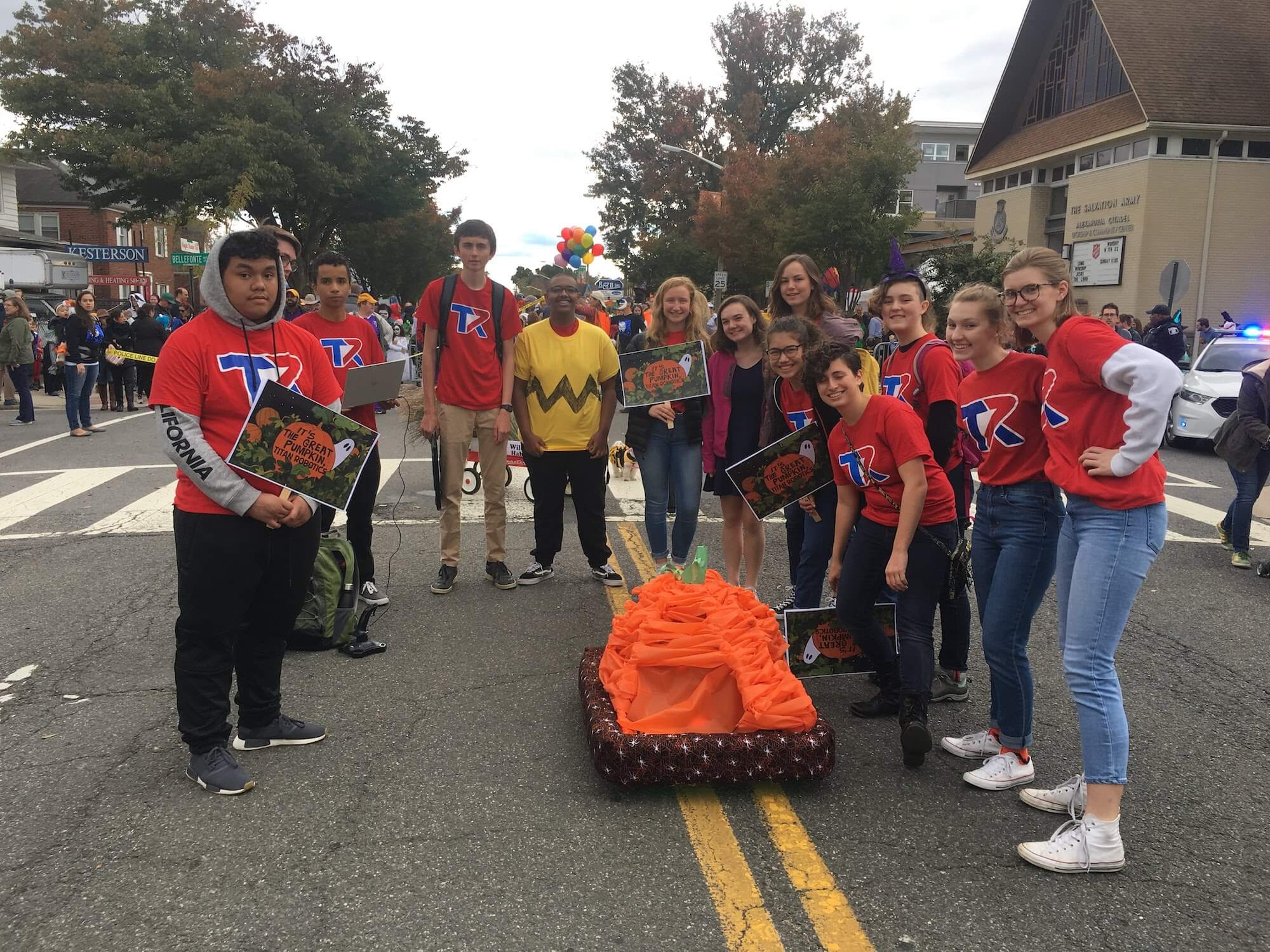 Del Ray Halloween Parade
It's the Great Pumpkin, Titan Robotics! This year the team and our robot traveled through Del Ray in full Charlie Brown attire. The team created costumes for both the robot and the team members, and they finished the parade route with a robot demo for the trick-or-treaters!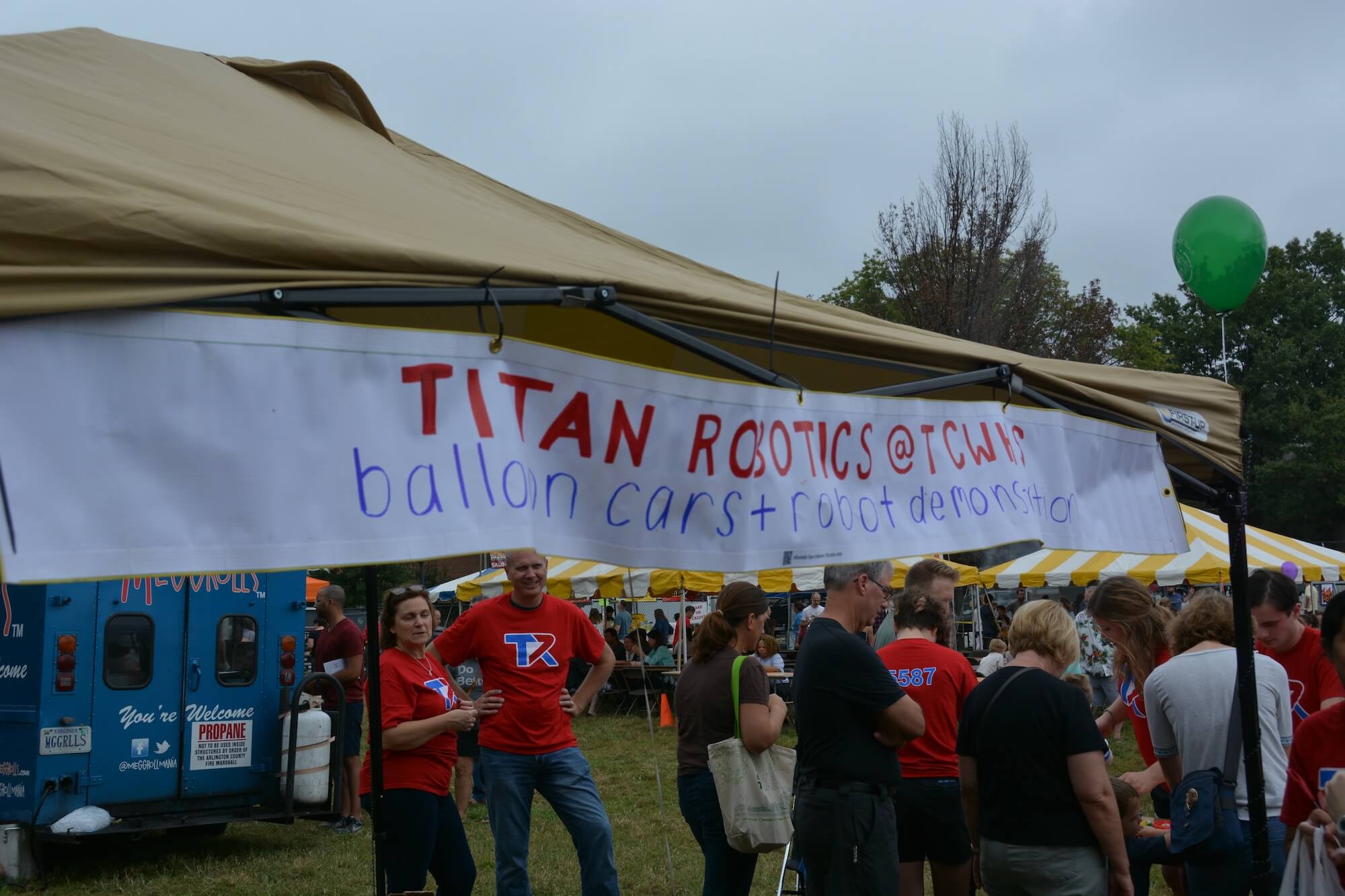 Art on the Avenue 2018
At this event, Titan Robotics team members enjoyed demonstrating their robot to members of the Alexandria community and letting children take turns driving the robot themselves. Kids were also given the opportunity to design their own balloon powered cars and colorful catapults, as well as color robot pictures!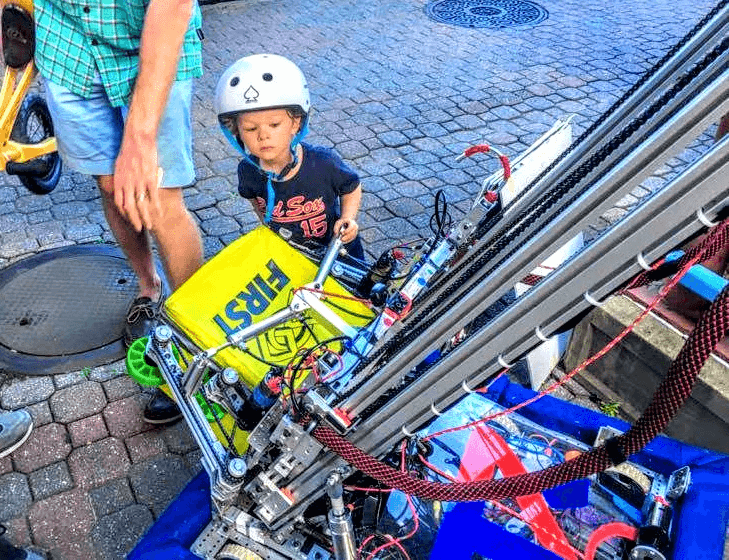 First Thursday
First Thursday is a local event where members of our community come together once a month over the spring and summer. We participated this year by running an educational stand where we demonstrate our robot and provide hands-on activities for citizens of all ages to enjoy!