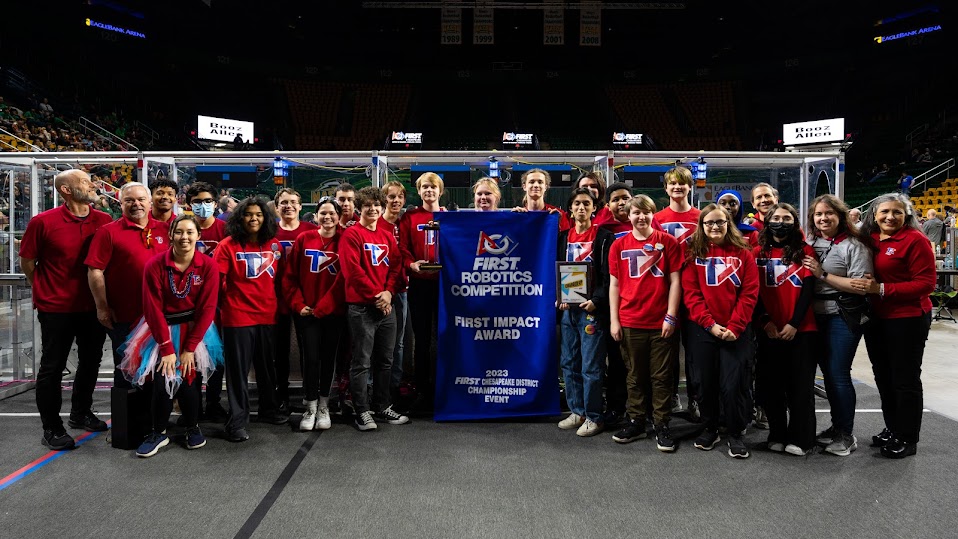 Mechanical
The mechanical subteam is hands-on, designing and building the robot and its mechanisms. These mechanisms are usually split up between multiple sub-teams within the mechanical team.
Electrical
The electrical subteam creates and designs electrical boards using FRC electrical components and custom circuits to create a bridge between the mechanical and programming subteams.
Programming
The programming subteam is responsible for writing all of the code used on the team. This includes the robot code, website, and internal services designed to make the shop and team run more efficiently.
---
Fundraising
The fundraising subteam generates funding for the team. By arranging restaurant nights, applying for grants, reaching out to sponsors, and organizing other public events, the fundraising subteam allows the team to grow by giving it a strong economic base.
Outreach
The outreach subteam organizes events to teach our local community about robotics, FIRST, and other STEM topics. From teaching at local libraries and schools to volunteering with local charities, this subteam works to foster STEM in Alexandria and to inspire future STEM leaders.
Marketing
The marketing subteam ensures that the team presents a professional, appealing presence in all contexts and establishes a striking visual presence. Members of this subteam post to team social media accounts, send emails to team patrons, and share the work of the team with the greater community.
---
Safety
The safety subteam is responsible for the welfare of both the team & workspace. The Safety Lead manages & tracks trainings & certifications for all members to ensure all members feel comfortable and safe working here at Titan Robotics.
K-8
The K-8 subteam works with the FIRST robotics teams in kindergarten through 8th grade in Alexandria. From setting up new teams to expanding existing ones, high schoolers on Titan Robotics are committed to helping younger children grow to love STEM just as much as they do.
Awards
The awards subteam is responsible for creating the team's submissions for Chairman's award, including the Executive Summaries, essay, and presentation. Additionally, members work on entries for the Virginia High School Sports League award for robotics, the Woodie Flowers award, and the Dean's List award.
---